Introduction to Community in Northern Ireland
In Northern Ireland the word "community" can often throw up negative connotations as it is a word that is often associated with differenting between different faith or religious groups and this is the image often shown by television and newspaper reports that get seen around the globe. A community in Northern Ireland may be considered to have a different meaning due to the divided nature of the country and often throws up specific images in the mind of a person from outside the country. However, there are also huge positives that can be taken from the existence of communities and indeed there is a much more diverse range of communities located within Northern Ireland than my be realised on the surface if one is willing to explore a little further.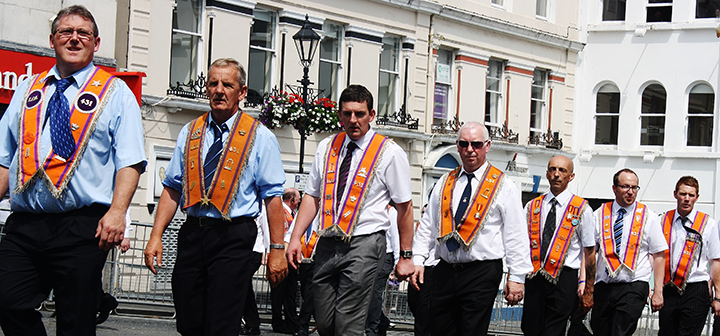 In respect to RECENT, however, the idea of a community is somewhat different. Northern Ireland is a predominantly rural landscape with just two large cities located on the east coast in Belfast and north-west in Derry/Londonderry. Within the rural areas there are several types of community. These range from the likes of communities within certain smaller, local areas of towns to villages where the entire village is considered a small community. In even more rural areas communities often consist of a collection of individual farms who gather together for various purposes.
There are even community organisations, such as Northern Ireland Community Energy, trying to bring about a different understanding of community within Northern Ireland. NICE describes itself as is a local community energy co-operative, taking forward, community-owned, renewable energy initiatives & energy efficiency services. Providing a social, economic & environmental return within the NI community for the benefit of future generations
But community in Northern Ireland is not just defined by an area. There are groups, such as the Ulster Farmers Union and the Young Farmers' Club of Ulster who create a nationwide community bringing together people with the same interests no matter what other traditional background a person may hail from and are another type of group with which RECENT can interact. For example, the UFU Founded in 1918 is the largest democratic voluntary organisation representing farmers and growers in Northern Ireland. It's central objective is to promote their interests both at home and abroad through professional lobbying. Today, the UFU has over 11,500 members and would offer an incredible opportunity to develop community led renewable energy projects in remote rural areas.
This is a very short list of community organisations shown to give a flavour of what exists in Northern Ireland and many others can be sought out or found depending upon your interests or location.